BULGARIA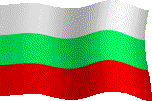 White Bean Soup

Ingredients


1 ½ Cup dried white beans
½ Pound smoked pork shoulder roll, cut in 1-inch cubes
2 Tablespoons corn oil
2 Cans (10 ¾ ounces each) condensed cream of potato soup
1 Can (10 ¾ ounces each) condensed chicken broth
3 Soup cans water
1 Cup chopped onion
1 Teaspoon paprika
2 Medium cloves garlic, minced
2 Tablespoons chopped parsley

Procedure:
Wash and drain beans. Brown meat in oil in a large, heavy pan: pour out fat. Add remaining ingredients except parsley. Cover and cook over low heat 2 ½ hours, or until done, stirring occasionally. Add parsley.
Green Salad With Tomatoes
Ingredients
1 Head of lettuce washed, dried and cut into bite size pieces
2 Fresh tomatoes, washed and cut into wedges

Dressing
1 Tbs dry mustard
1 Tbs tomato paste
A pinch of oregano
4 oz. Olive oil
3 oz. Wine vinegar
Salt and pepper



Procedure:
In a salad bowl, mix all the dressing ingredients. Whisk for 2 minutes. Add the lettuce and tomato wedges. Toss well and serve immediately.