PORTUGAL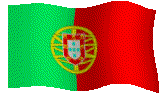 Caldo Verde
Ingredients:
2 Quarts water
½ Cup chopped onion
6 Cups peeled, diced potatoes
1 ½ Cups (6ounces) sliced pepperoni
2 Tablespoon olive oil
1 Tablespoon seasoned salt
2 Cups shredded cabbage
2 Cups shredded fresh spinach
Preparation:
Boil the water in a dutch oven, add onions, potatoes, pepperoni and olive oil. Bring to a boil again, reduce heat, cover and simmer 30 minutes, or until potatoes are tender. Remove pepperoni set aside. Remove potatoes and onions, force them through a coarse sieve, then return them to the liquid in the dutch oven. Add season salt, bring to a boil. Reduce heat. Add cabbage, spinach, and pepperoni, simmer 2 minutes. Serve immediately.
Green Salad With Tomatoes
Ingredients:
1 Head of lettuce washed, dried and cut into bite size pieces
2 Fresh tomatoes, washed and cut into wedges
Dressing
1 Tablespoon of dry mustard
1 Tablespoon tomato paste
A pinch of oregano
4 ounces olive oil
Salt and pepper
Preparation:
In a salad bowl, mix al the ingredients for the dressing. Whisk for 2 minutes. Add the lettuce and tomato wedges. Toss well and serve immediately.
Orange Cake
Ingredients:
4 Eggs
1 Stick softened butter
1 Cup superfine sugar
1 ½ Cup flour
1 Teaspoon baking powder
2 Large oranges
For The Sauce:
½ Cup sugar
¼ Cup water
Procedure:
Separate the egg whites from the yolk, beat yolk with the butter. Add superfine sugar and beat again. Pour in flour as well as baking powder and stir. Beat the egg whites till still. Fold them carefully into cake mixture. Add the grated peel of 2 oranges to the cake mixture. Pour the mixture into a buttered cake pan. Bake the cake in a medium oven at 350 for 45 minutes. As soon as it is bake, remove it from the cake pan and cool on a cake rack. Boil water and sugar for 5 minutes, meanwhile squeeze the juice from the 2 oranges. Take the pan off the heat and add the orange juice. Pour the mixture over the lukewarm cake.