USA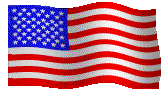 Cheesecake Bars
Crust And Topping:
1/3 Cup unsalted butter
1/3 Cup light brown sugar
1 Cup sifted flour
½ Cup blanched almonds chopped
Filling:
8-ounce package cream cheese
¼ Cup sugar
1 Tablespoon lemon
2 Tablespoon heavy cream
1 Teaspoon vanilla extract
Procedure:
First make the crust and topping. Melt the butter in a saucepan over very low heat. In a large mixing bowl, combine the melted butter, sugar, and flour. Add the chopped almonds. Reserving one cup for the topping, press the rest of the mixture firmly into the bottom and sides of the baking pan. Bake for 12 minutes. Remove from the oven and set aside. Leave oven on. Make the filling, in a small bowl, combine the cream cheese with the sugar, lemon juice, cream, and vanilla extract. Pour this mixture into the baked crust. Sprinkle the remaining almond mixture evenly over the filling. Return the pan to the oven and bake for an additional 25 minutes. Remove from oven. Allow to cool completely, and then cut into 2-inch bars.
Chocolate Chip Cookie
Ingredients:
½ Cup unsalted butter, softened
1/3 Cup dark brown sugar
1/3 Cup sugar
1 Egg
1 Teaspoon vanilla extract
1 Cup plus 2 tablespoon sifted flour
½ Teaspoon baking soda
1/3 Teaspoon salt
7 ½ - ounce Package semi-sweet chocolate morsels
¾ Cup walnut, coarsely chopped
Procedure:
Preheat oven to 375. Lightly grease 2 large baking sheets with butter. In a large mixing bowl, cream the butter and the sugars. Beat in the egg and the vanilla extract. Mix well, sift together the flour, baking soda, and salt. Gradually add the flour mixture to the batter. Add the chocolate morsels and the chopped walnuts. Mix well. Drop rounded teaspoonful of the batter onto the baking sheets, about 2-inch apart. Bake for 10-12 minutes, or until cookies have browned around the edges. Remove from oven.
Old-Fashioned American Shortbread
1 Cup unsalted butter
1 Cup sugar
3 Eggs
½ Teaspoon Caraway seeds
4 Cups sifted flour
Preparation:
In a large mixing bowl, cream together the butter and sugar. Beat in the eggs, one at a time. Mix in the caraway seeds. Blend in the flour, ½ cup at a time, and work the mixture into a smooth dough. The dough will probably be too stiff to use an electric mixture or food processor, and is best kneaded by hand. On a floured work surface, roll out the dough to a thickness of ½ inch. Cut the dough into 2-inch squares and transfer the squares to the baking sheets. Bake for about 15 minutes.