HUNGARY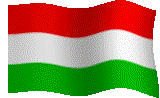 Christmas Seed Cookies
Ingredients:
2 ½ Cups sifted cake flour
½ Tsp. Baking powder
1/8 Tsp. Salt
1 Cup sugar
2 Egg yolks
1 Tsp. Vanilla
Seed such as caraway, sesame, anise
Procedure:
Sift dry ingredients, cut in butter. Add egg yolks and vanilla, blend. Chill several hours. Roll to a 1/8 inch thickness on floured board, and cut fancy shapes. Put on cookie sheets, and sprinkle with seed. Bake in hot oven, 400 about 8 minutes. Make about 8 dozen small cookies.
Oxtail Soup, Hungarian Style
Ingredients:
3 - 4 Pounds oxtails
8 Cups water
4 Teaspoon salt
½ Teaspoon pepper
1 Medium onion, sliced
¼ Teaspoon marjoram
1 Bay leaf
3 Medium potatoes, peeled and diced
3 Large carrots, scraped and sliced
1 Medium rutabaga, peeled and diced.
1 Can (16 ounces) tomatoes
Procedure:
Brown meat slowly on all sides in Dutch oven. Add water, salt, pepper, onion, morjoram and bay leaf, cover and simmer over low heat 2 hours, or until meat is tender. Add all vegetables to soup, simmer until tender, about 30 minutes.