DENMARK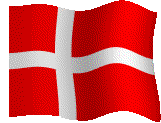 Danish Julakake
Ingredients:
2 Cups of milk
1 Cake yeast
½ lb. Raisins
1/3 lb. Butter
½ Citron, or less
1 tsp. Cardamon seed, ground
1 tsp. Salt
1 Egg
½ Cup sugar
Flour, to make soft dough
Preparation:
Mix the milk, yeast cake, salt sugar, butter, egg, and flour as you would for ordinary bread. Let rise and knead well on bread board. Add cardamon seeds, citron, and raisins. Lets rise again. Form into two loaves. Let rice in pans and brush over with milk or butter. Bake about ½ hour.
Frikadeller (Danish Meat Balls)
Ingredients:
1 Pound of ground beef
½ Pound of ground veal
3 Medium potatoes, cooked and mashed
1 Medium onion, minced
1 ½ Cups plus 1/3 cup sifted all purpose flour
1 Egg, beaten
2 To 4 Tablespoons milk
2 ½ Teaspoon salt
¼ teaspoon pepper
Lard for deep-fat frying
Procedure:
Combine beef and veal, add potatoes and onion. Add 1 ½ cups flour, mix well. Add egg, milk, salt and pepper stir until well blended. Shape into 32 balls, using about 2 tablespoon of mixture for each ball. Roll balls in remaining flour. Fry in deep, hot lard for about 5 minutes or until browned. Drain well.
Potato Salad
Ingredients:
2 Boiled potatoes
4 Hard-boiled eggs
1 Cucumber
1 Cooking apple
2 Onions
1 Thick slice ham
4 Pickles
4 Tablespoons oil
2 Tablespoon vinegar
Salt and pepper
Procedure:
Peel the apple, cucumber, potatoes and the onions. Peel the eggs. Two of which you'll use to garnish your dish. Cut the remaining eggs in half and remove the yolk. Chop the yolks but don't mix them together. Prepare the dressing with one of the yolks, oil, vinegar, salt and pepper. Dice the apple, potatoes, pickles, onions, ham, half the cucumber and 2 egg-whites. Mix all the ingredients with the dressing in a salad bowl. Chill for 3 hours, then garnish it with the remaining cucumber, eggs and chopped egg-yolks.