Belgium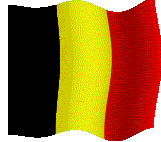 Raw Vegetable Dip
Ingredients :

4 Carrots
1 Stick of celery
1 Small cauliflower
1 Fennel
1 Curly leaf cabbage
1 Shallot
1 lb. (2Cups) ricotta cheese
3 Slices cooked ham
Salt
Pepper
Spices


Procedure:

Peel the carrots, cut the carrot, celery and fennel into small fingers. Separate the cauliflower into little florets. Wash the vegetables. Mince the ham and the shallot, put the ricotta in a blender blend till smooth and put in a small bowl with minced ham and shallots. Season with salt, pepper and add spices to taste. Put the small bowl in the place of the cabbages heart. Place the cabbage on a dish and surround it with the rest of the vegetables.